"for me this little girl is a grace, she is my joy, she helps me to look beyond all the victories and defeats and to always look up"
Charles De Gaulle about his daughter Anne
The Foundation was established by Manuele D'Oppido and Vanessa Bozzacchi, who, driven by their experiences with Leone, became aware of the significant gaps and lacks existing for children and young people with neural developmental disorders. The Foundation's aim is creating adequate, functional learning and entertaining spaces for those affected with neural developmental disorders, with particular attention to the autistic spectrum and supporting their families.
The Foundation's key ambition is to create a therapeutic and play structure that daily assists users through different traditional, play and sports therapies, and workshops (art, cooking and gardening…) in order to develop structured days for the users and to give their families time of leisure as well. This is how the project a(i)utiamo was born.
The project A(i)uTiAmo envisages a new diversified model of therapy structure, focused on autism and / or cognitive, behavioral, language, emotional, etc. disorders, in order to improve the quality of life of users and their families through assisted activities, therapies and education including animals, farm programs and sensory activities.
USE
#LET'S HELP

(AIUTIAMO) TO
TO SEND A PUBLIC MESSAGE
ON SOCIAL MEDIA AND
TO SPREAD OUR MISSION.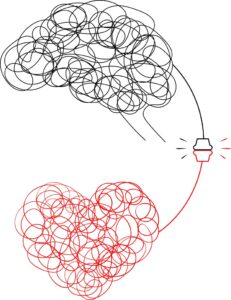 Leone is a very special child I had the pleasure of meeting a few years ago. I immediately fell in love with him, with his sensitivity and zest for life. When he gave me his first hug I experienced it as a great gift. There are many Leone around us and we must help and support them without ever ignoring their difficulties. That's why I decided and why I am so proud to support the Mente Foundation, which aims to help children and young people with neurodevelopmental disorders
I feel the need to know that children like Leone can grow up free. Grow up protected by who does not understand them, by those who are unable and by those who do not want to, because raised in a stupid, bigot social environment that makes judgment its worst weapon. MENTE FOUNDATION makes me think of a context nourished by curiosity and love for non-canonical communication, in favor of information that has so far been almost absent on the subject of neurodiversity. Leone's eyes, his gaze, stuck in my mind for days, he doesn't need words to tell you a million things. I don't need his words, but I feel that he needs ours, as long as they are driven by curiosity, interest, encounter and desire to earn a hug. Because when I met him I thought that Leone only loves you if you really deserve it.
OUR THANKS GOES TO ALL DONORS, COMPANIES AND PARTNERS WHO HELP US DAILY. WITHOUT THE #FRIENDS OF THE FOUNDATION WE WOULD NOT BE ABLE TO PURSUE OUR MISSION.